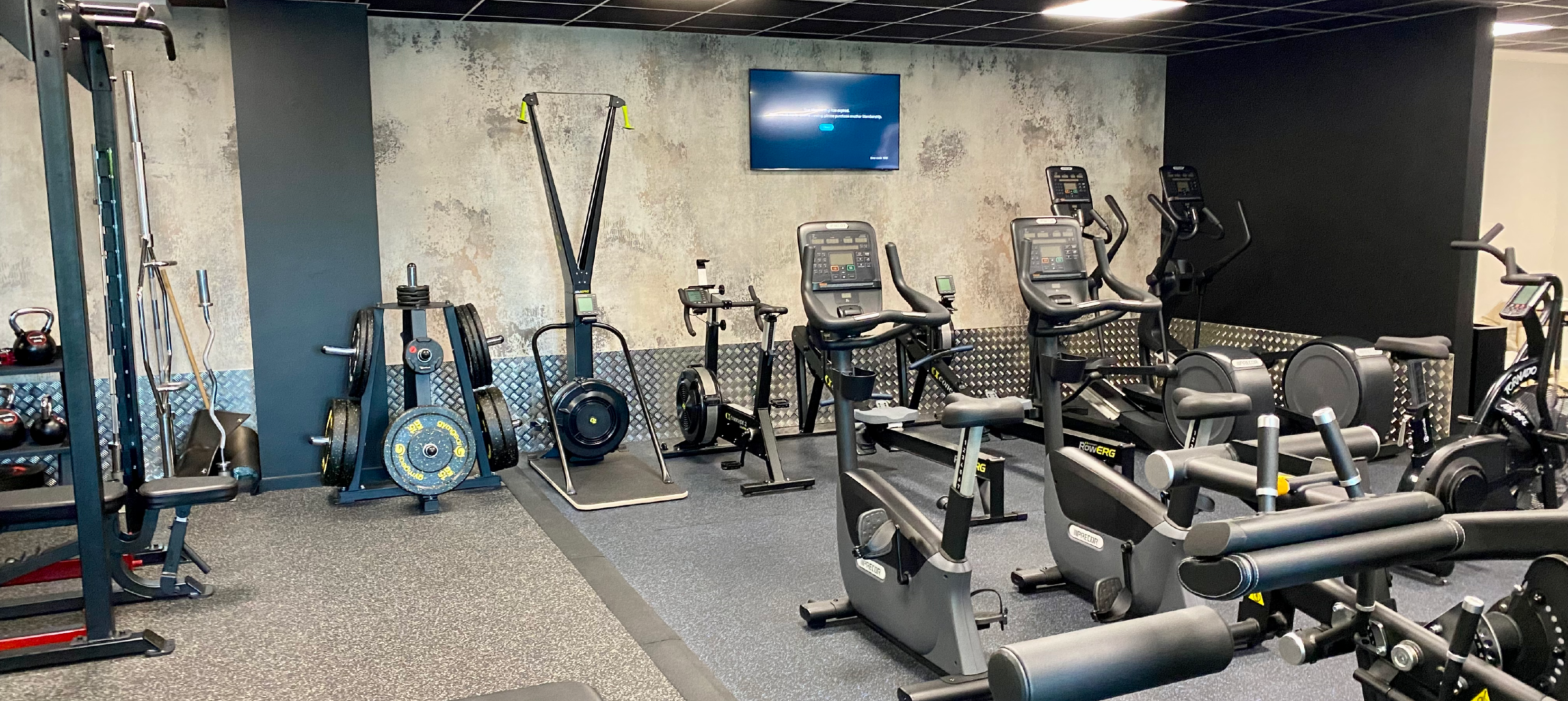 Energy Fitness Professionals bring energy to video game giant Electronic Arts.
Expanded partnership improves corporate wellbeing offer for employees.
Energy Fitness Professionals (EFP), the providers of corporate fitness and wellbeing services across the UK and part of the Totally Group, has expanded its long-term partnership with video game giant Electronic Arts Inc. (EA) UK.
EFP has refurbished and relaunched EA's wellbeing offering for employees in the UK, with 2,000 EA UK employees now able to access cutting-edge gym equipment and facilities for free as part of their employee benefits package. The agreement helps EFP continue to bring to life its vision to improve health and wellbeing for employees up and down the country.
The refurbishment of the existing facilities at EA's UK office, now rebranded "Energise", included a top-to-toe redesign of the environment, the introduction of new equipment to meet the member's needs and the launch of a new digital service. The digital platform enables employees to view live gym information, communicate through the exclusive digital chat forum, make bookings, follow online workouts and programmes, and participate in live-streamed exercise classes such as yoga and Pilates.
Rob Radford, Chief Operating Officer at EFP, said:
"We are delighted to announce the refurbishment, rebranding and relaunch of our wellbeing service for EA in the UK. EA Games is a pioneer and global leader in digital interactive entertainment that values its employees' wellbeing and creates amazing workspaces for its staff to be innovative and creative.

"Our challenge was to create a gym environment that reflected EA's values and met the needs of the client whilst delivering a premium health and fitness experience for the members that will enable them to thrive in the workplace and focus on their health and wellbeing. We have received outstanding feedback from EA employees who are making use of their new facilities and equipment."
In addition to the work being carried out for EA UK in Guildford, EFP has also been awarded the on-site gym contract for Codemasters, a subsidiary of EA, based in Warwickshire. Employees at Codemasters will also benefit from rebranded "Energise" facilities from EFP.
Since the removal of COVID-19 restrictions in the UK, EFP has witnessed a change in approach across all business sectors, with many businesses adopting hybrid working patterns for their employees and refurbishing and enhancing their fitness and wellbeing offering to encourage employees back to the workplace.
EFP provides a broad range of services to support employee wellbeing, including digital services and more traditional on-site solutions. These services allow employees to take control of their health and wellbeing and supports Totally's vision to improve healthcare outcomes across the UK & Ireland by reducing reliance on the healthcare system through the promotion of healthy lifestyles and physical and mental health.