Outsourcing
Totally offers outsourcing services through Pioneer Healthcare, which has been providing outsourcing services in Yorkshire and the Humber since 2016.
We offer a range of specialties including orthopaedic treatments, spinal surgery treatments and pain management at locations that are easily accessible and equitable to all patients to help healthcare commissioners and hospitals tackle waiting lists. Pioneer also has a range of extended primary care and secondary care collaborative partnerships to enable prompt treatment of patients and can offer services through its Any Qualified Provider status. As a clinically led organisation, safety, quality, governance and patient experience remain at the forefront of our service provision.
To find out more about our services please contact Pioneer Healthcare
Contact
How does it work
The Outsourced Clinical Services Framework allows approved organisations to purchase additional clinical capacity and allow patients to be seen and treated by an alternative provider at their facilities for either the full patient pathway or elements of it as required.
Clinical services cover all HRG codes and Treatment Function Codes, all clinical specialties, and additional services such as administrative support, patient booking services, theatre provision and support.
Clinical services covering all HRG codes and Treatment Function Codes
Full national coverage across all STP regions
Pathology and laboratory services and testing
Additional support services
Triage, pre-assessments and post-operative follow-ups and physiotherapy
Administrative services
Patient booking services and communications
Facilities, theatre and equipment provision
Step down and recovery beds
Discount structure depending on requirements
Specialties provided
Gastroenterology and endoscopy
Our team of expert consultant gastroenterologists and endoscopy trained nursing teams can provide additional support to hospitals at the weekend and midweek if required. We can manage the entire patient pathway from first attendance in the outpatient department through to endoscopy, follow-up and discharge if required, and consistency of clinical teams is assured. Services can be tailored to meet your requirements, including:
Gastroenterology outpatient clinics
Two-week wait and straight-to-test procedures
Symptomatic oesophago-gastro-duodenoscopy, colonoscopy, flexible sigmoidoscopy and banding
Surveillance oesophago-gastro-duodenoscopy OGD and colonoscopy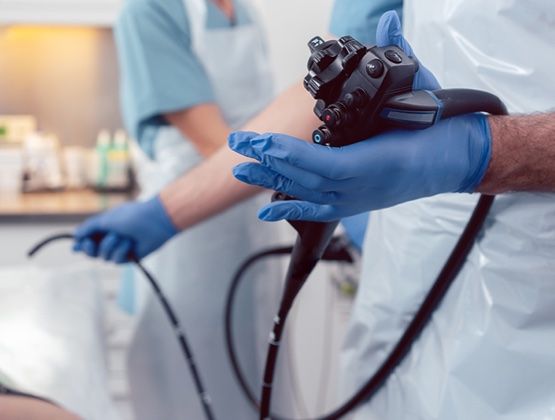 Ophthalmology
Totally provides expert ophthalmologists and specialist clinical teams to provide outpatient clinics and surgical services.
We can provide a total patient service, including consultation, surgery and aftercare, to include:
Cataract and oculoplastic surgery
Oculoplastic
Outpatient clinics
Nurse pre-assessment clinics
Glaucoma
Medical retina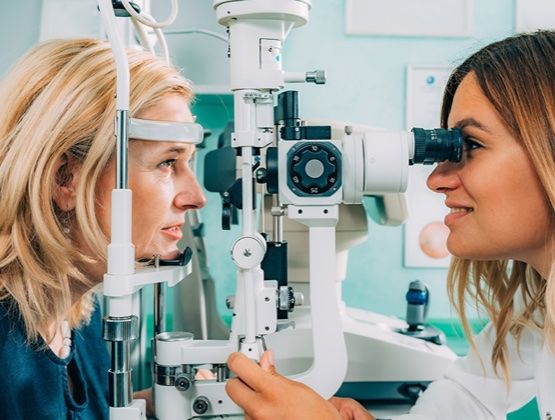 Surgical
We work in partnership with hospitals to provide cost-effective insourcing solutions through a full range of surgical services and specialties. We can help you meet the rising demand for surgery including diagnostic procedures to help you reduce waiting times and ensure your waiting list backlog is cleared.
Our solutions can provide surgical services all the way from the patient entering the hospital, to post-surgical clinics following local process using local pathways. Our surgical teams include consultant anaesthetists, consultant surgeons and specialist nurses who will provide high levels of patient care to ensure a quick, safe recovery. Consistency of clinical teams is always assured. Specialties include neurosurgery, orthopaedic, urology, colorectal, vascular, plastic, reconstructive, spinal and gynaecology.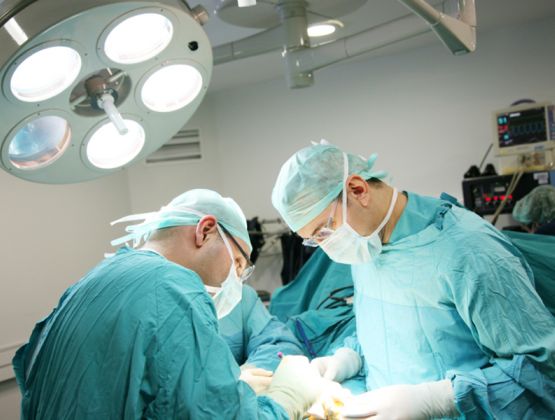 Dermatology
More than half the population is affected annually by skin disorders, and consultations in primary care and elective care continue to rise, driven by the increasingly ageing population, rising expectations of skin appearance and availability of improved treatments.
To help support increasing service pressures we can see patients for the first attendance through to day-case procedures and follow-up. Our consultants will follow all local referral pathways and if required, we also provide a one-stop service to patients from the clinic attendance, with minor procedures services which can be run concurrently with our outpatient clinics.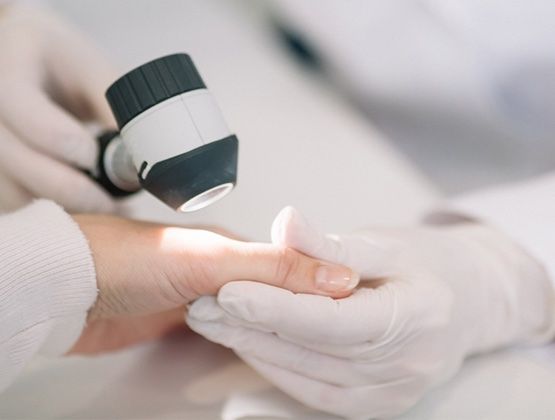 ENT and audiology
Over nine million people in England are living with some form of hearing loss (Action on Hearing Loss, 2015).
We offer ear, nose and throat ("ENT") and audiology services which include a full pathway service from first attendance in clinic and pre-assessment to surgery and post-procedure follow-up using specialist consultants and expert nursing teams.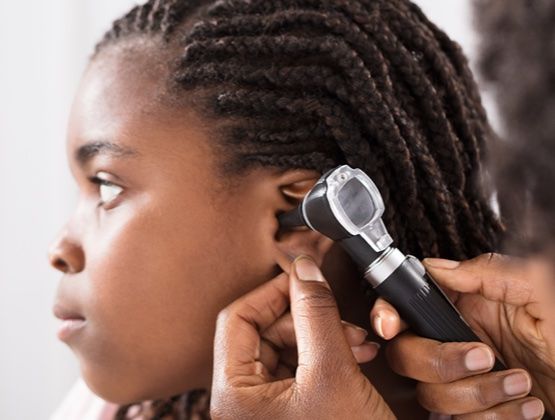 Respiratory
Respiratory diseases place enormous pressure on the acute healthcare system especially during the winter months. Running additional respiratory clinics to support the increasing demand can avoid unnecessary admissions by allowing rapid access to respiratory physicians and specialist nurses to enable stable patients to be managed in the community.
We provide consultant respiratory physicians to support hospitals with outpatient services following local process and pathways of care.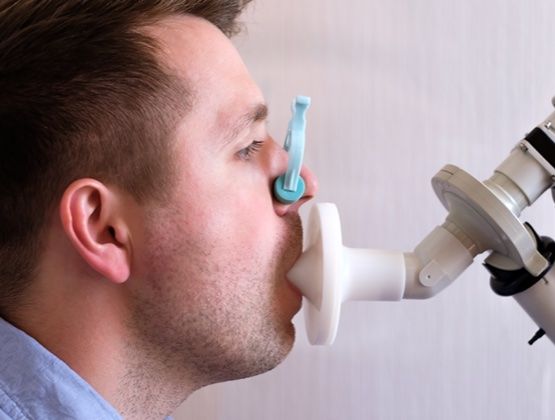 Rheumatology
An increase in older adults combined with greater options to manage many inflammatory musculoskeletal disorders is increasing demand on rheumatology services.
Totally provides expert consultant rheumatologists to support hospitals' outpatient services. Our experts will work in partnership with the local clinicians following local referral pathways and local management plans.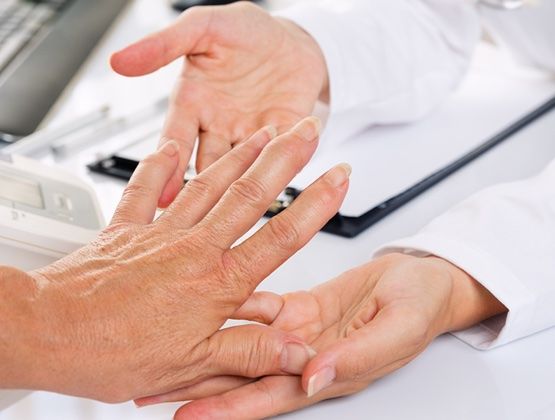 Anaesthetics and pain management
An estimated 14 million people in the UK live with chronic pain. Anaesthesia and good pain management play a vital role in the treatment and rehabilitation of patients.
We offer the full range of anaesthesia and pain management services in areas including:
Consultant anaesthetists for all surgical specialties
Pain management services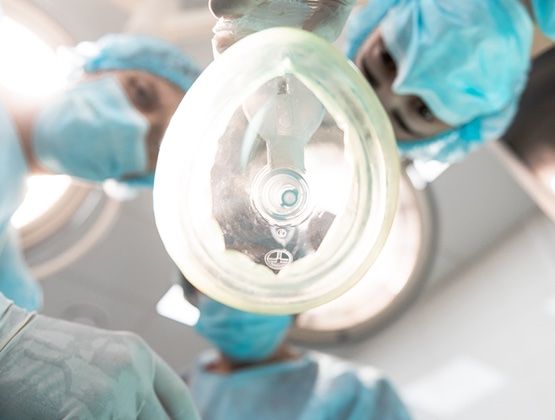 CQC ratings
All our CQC registered services are rated Good.
| | | |
| --- | --- | --- |
| Service | Location | Rating |
| Claremont Hospital | 401 Sandygate Road, Sheffield S10 5UB | No rating |
| Sloan Medical Centre | 2 Little London Road, Sheffield S8 0YH | Good |