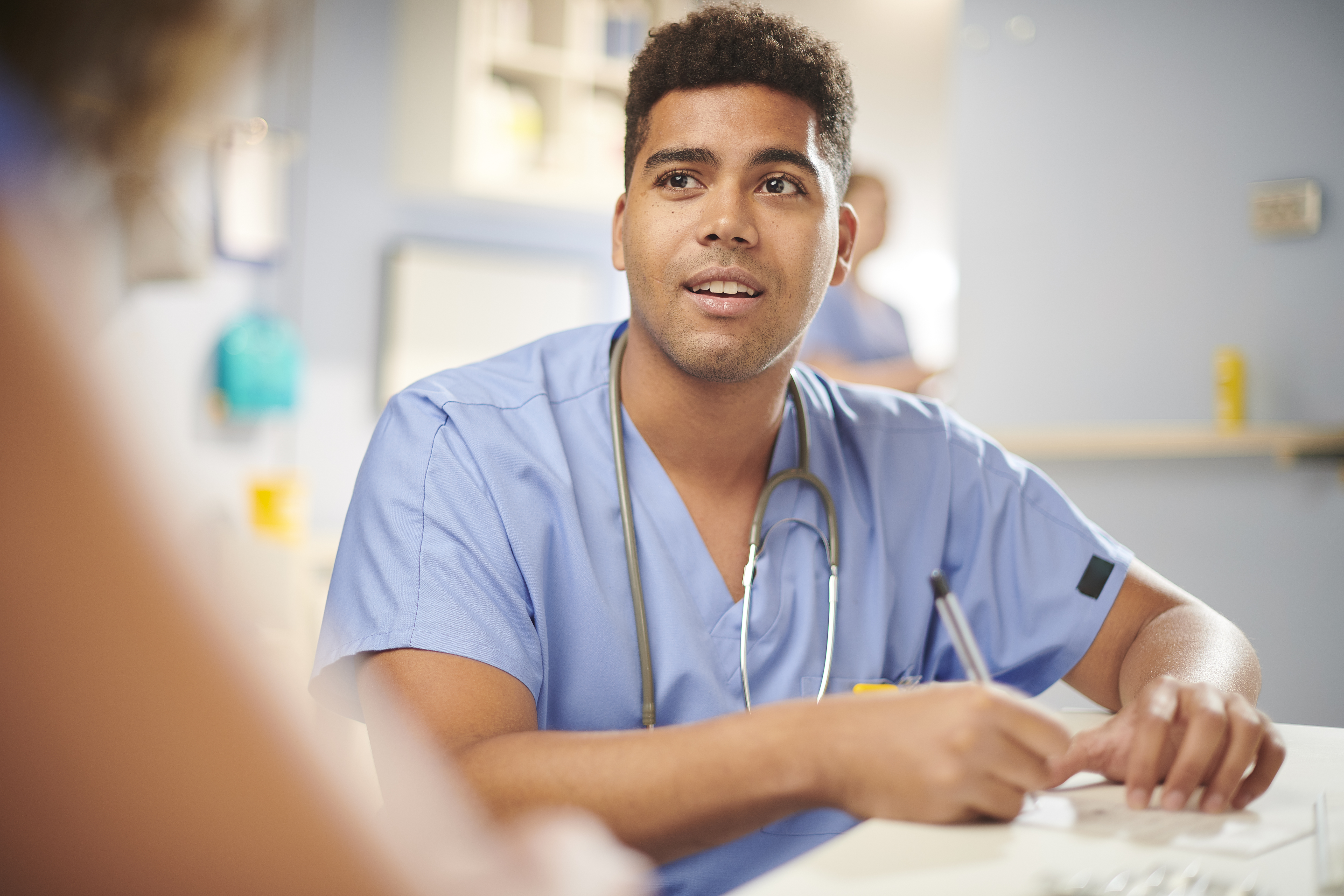 Totally is proud to support the development of the next generation of NHS doctors by providing gold-standard training to around 90 trainees each year via the Post Graduate Doctors in Training (PGDIT) programme. The course is aimed at doctors who are training to be general practitioners in the UK and offers exposure to Totally's healthcare services providing invaluable hands-on experience.
As part of the programme, the doctors are taken through an extensive induction, giving them an in-depth knowledge of a range of healthcare services provided by Totally, including urgent care and out-of-hours.
The trainees are then given the opportunity to utilise their knowledge during a four-hour amber shift, supervised by an accredited General Practitioner, who works directly with the graduate under remote supervision to enable the trainees to fully experience the services that Totally provide.
Marc Herscovitz, programme leader for PGDIT, explained the benefits of working an amber shift. He said:
"The Post Graduate Doctors gain first-hand experience with our service by undertaking a range of telephone consultations, supporting appointments at our centres and participating in home visits.

"After the shift, they leave with experience of being able to deal with urgent cases, both face to face and over the telephone cases. This is a key building block in their training."
Following each amber shift, the trainees are given a full debriefing so that they can take learnings forward to the next stage of the training. Trainees stay with Totally to work a further four green shifts giving them a further 24 hours of training across a variety of shift patterns including weekdays and weekends and enabling them to experience both busy and quiet times in the service.
Totally has been supporting this vocational programme for over 20 years, assisting in the development of expertly trained clinicians in the delivery of hands-on patient facing services.
Herscovitz added:
"We are training the next generation of doctors who will run services within the NHS. After this training, they're able to work in a range of NHS services, including urgent care and GP services. We believe this programme improves their performance and improves the quality of care that they're delivering."